We're always looking for new sources of honeymoon inspiration, travel advice, and wedding planning. This means a lot of time spent on Twitter, exploring wedding and travel blogs, and visiting Facebook pages. Here are some of the great things we've found this week:
If you're planning a honeymoon road trip we'd suggest checking out Roadtrippers: "a simple and intuitive road trip planner that helps you discover, plan and book the best places and experiences along your way, curated by local experts and travel writers." It sounds like the perfect thing for preventing any travel planning anxiety. We love their website and blog, and can't wait to download and use their app.
[vimeo http://www.vimeo.com/68552697 w=400&h=300]
This week we discovered the Offbeat Bride and have really enjoyed their posts, especially their 12 wedding photography secrets.

image via Offbeat Bride
While exploring Wedding Chicks' website we found one of their featured vendors, Liddabits Design Shop, who creates customizable paper goods. We checked out their Etsy shop and fell in love! How great are these paper mo's?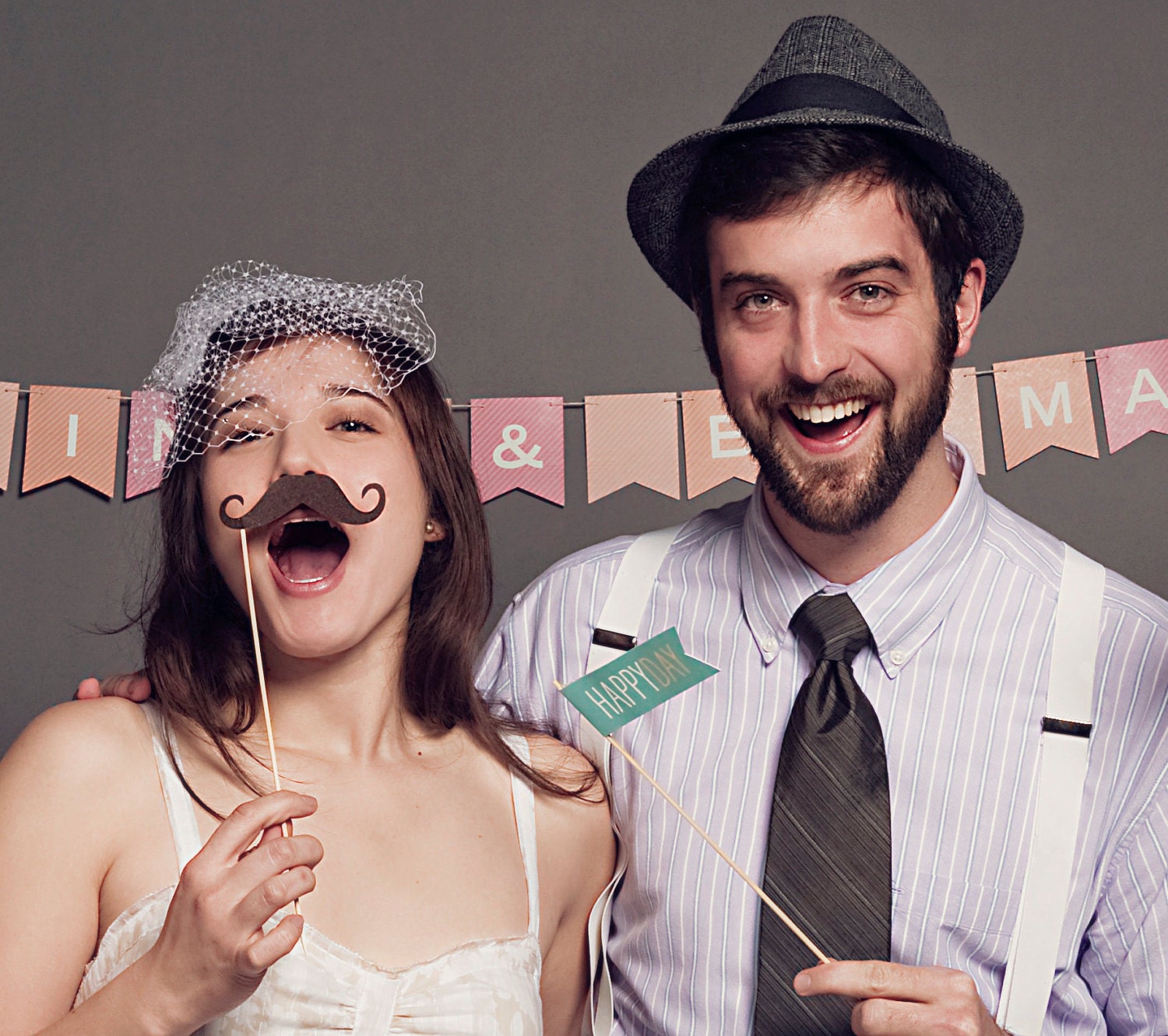 image via Liddabits Design Shop
While scrolling through Twitter, we stumbled on to this gorgeous wedding featured on the Polka Dot Bride. We thought the handmade details were so lovely, especially these ring dishes:

image via Polka Dot Bride
If you follow us on Twitter or regularly read our blog you'll know we're huge fans of Afar. We love this guide of "6 Exceptional Experiences for the Stylish Nomad" as we love finding unique local boutiques while traveling.

image via Afar
The most interesting thing we read this week was by our favorite wedding blogger Sara of Burnett's Boards. She breaks down the myth of the average price of a wedding in the United States. It's a great read and we really enjoyed people's comments.

image via Burnett's Boards