The feedback from our couples here at Wanderable, as well as other sources, show that Hawaii is the number one choice for a honeymoon destination. We're not surprised, given all the beauty the islands possess.  Each island certainly has its own unique staples that it is known for.
Here is the first featured island and the top five things not to miss while you're there:
First Stop: Maui, otherwise known as the Valley Isle
Taking the Road to Hana:  Spend an entire day taking one of the most famous and picturesque drives that exists, the road to Hana. A scenic drive might be an understatement to describe this stretch of highway. From seascapes, to botanical gardens, to waterfall pools and everything in between, it is an essential experience in capturing the beauty that Maui encompasses. If you decide to do the drive it in one day get an early start, as the road can be busy during certain hours. Leave at sunrise and take your sweet time, returning after sunset.  If you have multiple days it is certainly worth it to stay overnight at one of the hotels or cottages in the area. There is plenty to see and do. If you do have the time, don't miss Kaihalulu (Red Sand Beach) and/or eat at Mama's Fish House.
Haleakala Volcano Sunrise:  Known as one of the most memorable experiences to have in Maui, watch the sun rise or even set from the Haleakala Volcano. This volcano sits almost 10,000 feet above sea level and the views are breathtaking! Adding this to your agenda will certainly take a little extra planning but it is definitely worth the effort. In order to catch the sunrise it will be a very early morning start; you can look up info as to when the sun will be rising and plan accordingly. Try to arrive at the Haleakala Visitor Center no later than a half hour before the sun rises or even earlier for a good spot. Dress warm and bring layers, to ensure for comfort. It's also wise to bring snacks or a bite to eat with you. Make the mood extra romantic with a breakfast picnic and mimosas. Stay a while after the sun rises because the view isn't over yet; watch the colors fill up the sky and linger a bit. See GoHawaii's full write-up for more detailed information.
IAO Needle:  Want to do some exploring of your own? Some of the best hikes in the area can be found in the IAO valley, which is considered sacred land. Here you can see the iconic 1,200-foot Iao Needle. A beautiful outcropping that overlooks Iao stream and is an ideal attraction for easy hiking and sightseeing. There are plenty of trails to choose from, all in varying degrees of difficulty.  We've found Hawaii State Parks to be a great resource.
Helicopter Tour:  There is no better way to take in the vast beauty that Maui contains, than from the sky. Treat yourselves to a helicopter tour and see landscapes that you would otherwise never get to experience. Because Maui is full of rugged, uninhabited stretches of terrain there is much that would be inaccessible were it not for these tours. One area, for example, is the north coast of Molokai which features the tallest sea cliffs in the world. It will be an experience that you will surely never forget. TripAdvisor has great reviews for AirMaui.
Wailea Beach:  No trip to Maui would be complete without at least one day at the beach. There are many to choose from but one that comes very highly recommended is Wailea Beach, which is great for swimming and playing in the water/sand. The waves and the water here are pretty predictable, unlike many other beaches in Maui. The water is crystal clear and the views from the beach are gorgeous. A great place to relax and let all of your cares just melt away.
Don't forget:  Sunscreen!! Sports sandals like Keens or Chacos, they might not be so cute, but they're great for any adventure sports you might choose to do.
When to go:  Frommer's has a great guide to find the cheapest times to travel to Maui. Weather doesn't change too much so is not as important of a variable.


Where to stay on a budget:
AirBnB has some great budget accommodations.
A Private Studio in Sunny Kihei: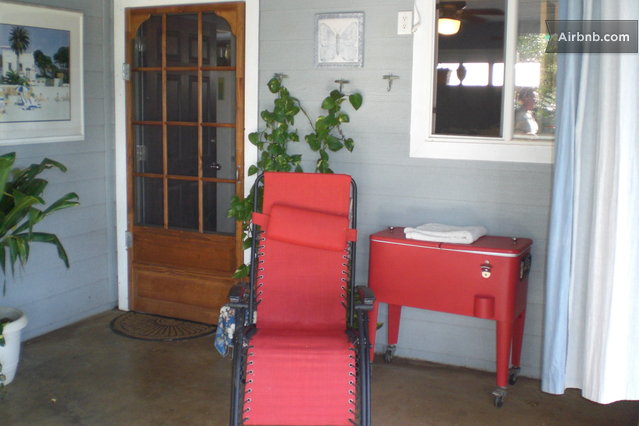 A Kozy Kihei Studio (If you don't mind outdated Hawaiian prints):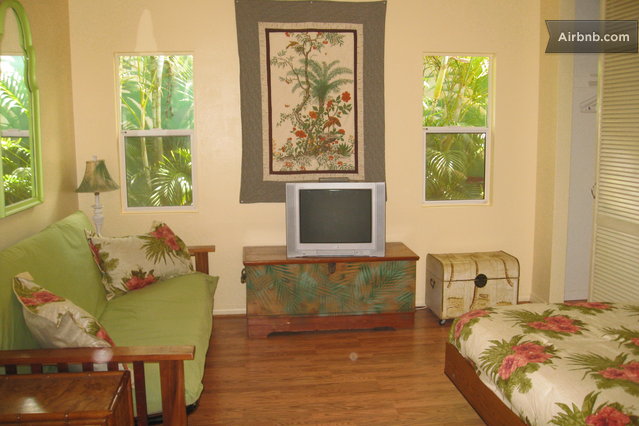 Or Maui with a view on a budget: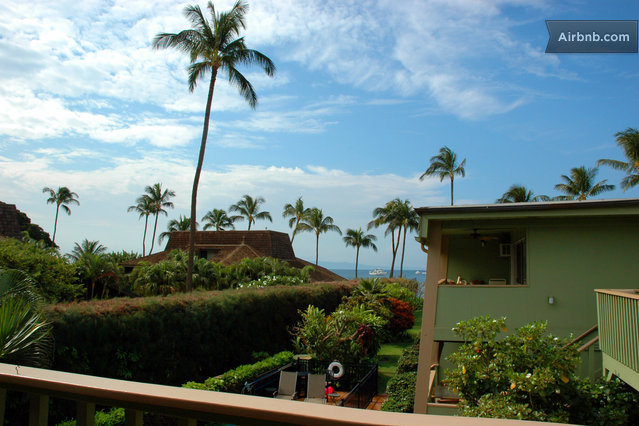 Where to stay when you can splurge:
Four Seasons Maui: http://www.fourseasons.com/maui/

Fairmont Hotel : http://www.fairmont.com/kea-lani-maui/
Westin Hotel: http://www.westinkaanapali.com/

Where to eat:
Always listed as a go-to place along the Road to Hana, Mama's Fish House. For wonderful seafood and great views, eat here.
Flatbread Company – For great pizza and beer make sure to check out the Flatbread Company.
For a fancier dinner that's  actually worth the price, go to Lahaina Grill.
Common souvenirs: Chocolate covered macadamia nuts, coffee, jewelry, and clothing.
Have you been to Maui? What are your tips for other Wanderers?